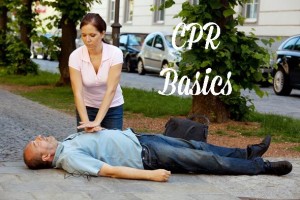 This past weekend I attended a course on first aid and CPR run by Survival CPR and led by Sr Belinda Yu,  who has worked in Neonatal ICU with babies and Peads ICU's with children for years. It was really enlightening to get the inside hospital angle on CPR basics and other useful tips.
CPR stands for Cardio Pulmonary Resuscitation – it provides compressions to the heart and breath to the lungs in an attempt to make someone live again when they have stopped breathing. In essence, you are breathing for them when they cannot.
One very useful thing I learnt on this course was about the phone numbers to call for an ambulance.
For private hospitals you can phone:
082 911 (Netcare: for Netcare hospitals)
084 124 (ER 24: Mediclinic and Life hospitals)
0861 007 911 (Emer-G-Med – North and West Rand)
What to tell them: Your name, number, address, how old the child is (because babies under one require a specific ambulance) and that the person is not breathing and not responding. Don't waste time on long stories as it is a call centre and they still have to phone the ambulance from there.
For govt hospitals: 10177, 1022 (from a landline) 112 (from a cell)
Poison information centre: 0800333444
Garden City Hospital: 011 4955111 (if the child is drowned or burned)
Very interesting insight from Belinda: you'd think the most logical thing to do would be to jump in your car and go to the hospital right? Not if someone is not breathing. You need to keep them on a flat, hard surface (not a car seat) and keep doing the CPR. If the person stops breathing again on the way to the hospital, that's way too risky. Obviously for other things like burns you can jump in your car but to keep them breathing with CPR you need an ambulance. Bear in mind you might be doing CPR for as long as 40 minutes or even longer to get them going again.
Without further ado, here is the instructions for CPR.
Safety: Check that you and the person you want to help are safe. It's not good if you get electrocuted and both of you are incapacitated. You'll need to check if they are breathing or responding by checking their chest (belly upwards) and tapping them very hard on the shoulder. For  babies you tap them on the foot. Then put your phone on speaker and talk to the ambulance while you are doing the CPR.
Compressions: 30 compressions: hard (1/3 of the depth of the chest), fast (100 b/min – ie 30 pushes in 18 seconds). You will be working in the middle of the chest between the nipples. Use the heel of your hand, with straight elbows and legs apart for balance. For babies you just need to use two fingers, for children two hands if a woman, one if a man. Adults = definitely two hands.
Airway: After you've done the compressions, you'll need to open the airway. You do this by placing one hand on their forehead and lifting their chin. Give them two breaths, each just over one second long and watch for the chest to rise so you know you've done it right.
Breathing: Ensure that when you are breathing the mouth is sealed ie the nose is pinched. With babies this is a lot easier because they are so small your mouth with probably block their nose anyway.
If there is no chest movement continue with compressions.
Read more on first aid: How to help a child with a fever – from this same course.
Related Posts via Categories
Comments
comments