Continuing with my "out with the old, in with the new" theme, a few things have happened this week to reflect a shift in what is to come.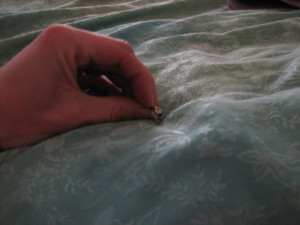 My broken ring…
Firstly I lost a petal in my ring. Now this may seem minor to those less materially minded (as I should be) but since I am very aware that this ring is made up of cubic zirconia's and not real diamonds, you would probably thing I was totally mad that I went through a whole kitchen dustbin in order to try and find it. (Oh, and I failed).
You see I am attached to that flower for sentimental reasons. It is my engagement ring. And with a name like Heather, you'd take it for granted that I love flowers.
So now I am wearing a slightly misshapen ring. But I don't care. I will at some stage find out how much it would be to fix at a jewelry store. But for now I think it illustrates big changes to come from those innocent engagement days. I might just lose a petal on this path to motherhood, but I will gain it back in some shape or form. (And keep working on B to buy me a real diamond ring).
Although I can't really expect him to. He has just paid the R35 000 deposit on the IVF. We went there this morning and he took a picture of me. He finds it funny that this fertility clinic is on Nursery Street.
What is more important in life… something that is alive (baby) or dead (ring)??
We also went to that book sale again. If you remember last time, I went and got a whole load of infertility books.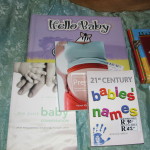 This time I think I'm over confident that this IVF is going to work. I landed up getting books on pregnancy, baby names, a book on the conversations you should have as parents when your child is born and even this ever so cute album where you put pictures of your baby.
It's a case of counting your chickens before they hatch.
Or counting your embryos before they are implanted.
Related Posts via Categories
Comments
comments