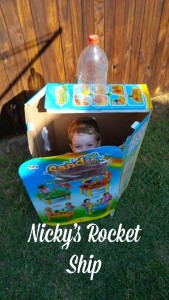 Yesterday afternoon Nicky was quite adamant. He wanted a rocket ship so that he could go to the moon.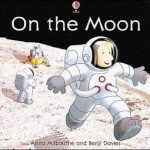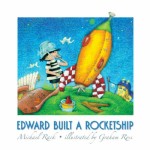 Nicky has two books about the moon. One is "On the Moon". I really like this book because it is factual. It tells you it takes four whole days to get to the moon.
The other is "Edward Built a Rocketship". This is the one I think which gave him the idea. However, you can speed around the whole solar system in one afternoon in this work of fiction. However, I did notice the funnel on top of the rocket ship which gave me the idea of the two litre coke bottle.
So Edward built a rocket ship, designed to fly so far. He built it from some odds and ends and bits from Daddy's car. He put things here, he put things there, and added loads of stuff. He even packed his teddy bear in case it got too rough.
The large box in the garage (from the washing machine) would simply would not do "That my house!" (we made a house out of it previously). An entirely new creation had to be put together.
In the end I used his water table box. Since the water table in question has been broken, we won't be needing the box anymore. There was an extra card inside I used to make it larger. The door was held together with some string.
So in he climbed and after that it was 1,2,3… Blast off!
Related Posts via Categories
Comments
comments