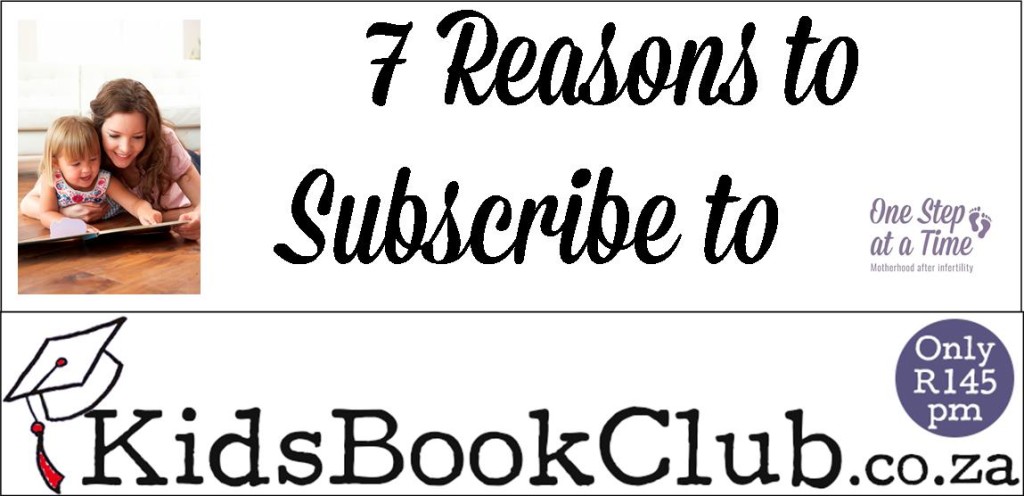 Our kid's book club books arrived and I have to say I'm even more impressed this month. Last month we enjoyed the banana themed stories. This month they definitely have more of an educational focus. I enjoy reading these books with Nicky and teaching him at the same time.
If you're sitting on the fence trying to decide whether to buy into kid's book club, here are my top seven reasons:
Affordable: At R145 per month for two books including delivery, that's not bad.
Delivered: This is a big plus. No dragging a kid off to the mall who wants "juicy!" or "chocolate!"
Cute bag: I love this personal touch. I'm using the Spring bag from last month for our library books. This month had a Halloween theme.
Magazines for Mom: After we've read Nicky's books, it's my turn. Actually I show him some of the pictures as well. (House and Home have some interesting interiors).
Educational: This month was really a bonus for the educational aspect. One book had a clock and was all about the school day, with letters, counting and colours – all the kind of subjects I am working on with Nicky. (Nicky is doing great with numbers, improving slowly with colours and we're still getting there with letters). There was a movable clock on the front. The other book was all about transport (a big favourite here) and you have to look for objects, match things to their shadows etc). Some of the activities were too advanced for him but on the whole we got a lot out of it because he just loves cars/planes/ trucks etc!
Tantrum calming: Nothing like a book to connect you with your child and calm them down. Granted, it doesn't always work if they're too far gone ( "No book!") but mostly it helps a lot for me.
Fun activity: On the front of the transport book was a tractor puzzle. Let me tell you Nicky was obsessed with putting this thing together and taking it apart. So much so that he took it to bed with him. He woke up at 3am and wanted me to put on the light so that he could do it. THAT was a long night. But it also kept him busy at other times and gave me a break.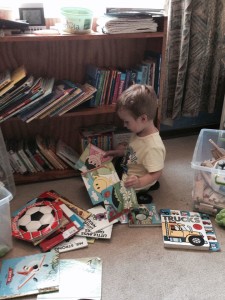 Today when I was cooking lunch I was so happy to see Nicky sitting by his bookshelf and "reading" books – where normally I have to put him on the iPad to get anything done. I'm not saying it was only the book club – but every bit helps.
So thank you, Kid's Book Club – we are really getting value out of our books and I think that you provide a lot of bonuses for a small amount of money.
Related Posts via Categories
Comments
comments