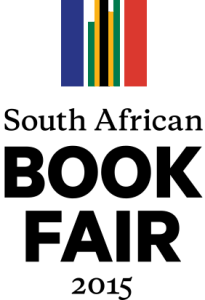 We have a great love of books in our family (you can verify this by the expanding number of books and bookcases in our home) and I am committed to raising a reader too. The South African Book fair is not just an event catering for adults, but also will feature entertainment for children.
Here is the kid's line up:
● Hello, Hugless Douglas! – Join the creator himself, David Melling, as he reads his delightful story, shares the history and making of the huggable Douglas and shows how he comes to life. Suitable for 3 – 6 year olds.
● Be taken on a magical tour of
African
folktales by famed storyteller, Gcina Mhlophe.
● Jurassic Park is coming to Joburg – In "Dem Bones" children can listen to the best dino tales, meet a real paleontologist and dig for bones.
● Beautiful me! – Join Alan Glass, the creator of Beautiful Creatures and Oliver's Outline, as he talks and sings about self-esteem and loving yourself. For ages 6+
● Books and ballet – come dance with words! – Every little girl, at some point, dreams of being a ballerina. In collaboration with the Joburg Ballet, enjoy a ballet story and mini class with a real ballerina who will tell you all about life behind the curtain.
● Become a detective for a day! – Join Jenny Crwys Williams, Elizabeth Wasserman & Dog-detective Willem on a mystery solving adventure. You'll also get to win books for your school library, learn how to train your own dog-detective and get a photo of yourself taken with a guide dog.
● A dress-up Mad Hatter's Tea Party – In celebration of Alice in Wonderland's 150th anniversary and the launch of Alice in IsiZulu, with readings in both English and IsiZulu. The Queen of Tarts, Tina Bester, will be serving it up and prizes for the best-dressed are on the cards. The guest list includes the Gruffalo, Wally, Floppy, Peter Rabbit and more. It promises to be the grand finale to the SA
Book
Fair
.
What interests you and your children? You can pick and choose from the program on their website here.
The items that interest me involve publishing your book – traditionally, and by yourself.
For the kids the ones I think we could go for are Hugless Douglas and Dem Bones (digging in dirt is generally a cool thing for Nicky…)
Kim has also published which items she will be looking forward to
here.
The
South
African
Book
Fair
is organised by PASA (Publishers Association of
South
Africa) in association with FP&M SETA.  It will take place at Turbine Hall, Newtown, Johannesburg from 31 July to 2 August 2015.
SA
Book
Fair
entry tickets are R50 each and R30 for students and pensioners.
There is an additional fee of R15 for entry into the workshops and events except where there is additional catering involved.
Related Posts via Categories
Comments
comments