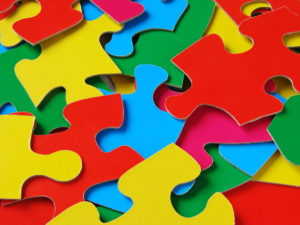 When asked what he likes most about school, Nicky says "Lego!" Nicky loves to build and create. He has an active imagination and will talk about the stories of the things he makes, the cars he races and basically any toy he plays with. We do have puzzles but haven't really practiced them lately. Recently we have had cause to unpack them again.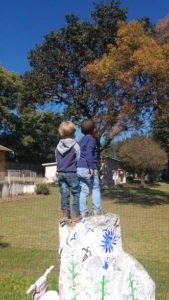 We have become very comfortable at our preschool but as time passes, the next chapter opens. Next year Nicky would have outgrown the school and will have to progress to big school. Grade O or Grade R.  With this in mind we have been investigating schools and with this process comes assessments and interviews.
Honestly Nicky has been the least of my worries in this process. But as it turns out, after a 40 minute assessment, apparently there are some concerns.
-Speech. He is still saying "lellow" instead of yellow. And "puter" instead of computer. Doesn't really bother me, I am sure he will grow out of it.
–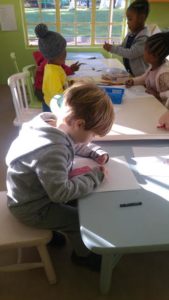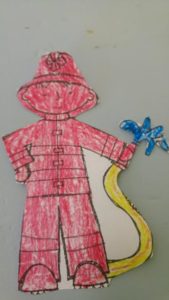 Pencil grip. Nicky can hold a pencil but it may need some work.
-Writing too lightly. Apparently Nicky was standing the whole time, shifting from foot to foot, writing lightly and without strength.  I think he was just nervous. He normally sits down and presses hard. I have lots of evidence of this in his books and art works.
Ok the above I take under consideration. But these two issues I will work on:
–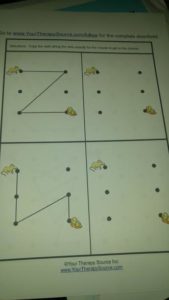 Unable to copy visual perception puzzles – Gestalt. Dots. I have been busy printing some to practice with.
-Taking 20 min to do a 24 piece puzzle with help.
Nicky enjoys puzzles but we haven't done them in ages. So I lugged them out and we started on a progressive puzzle. The one that starts with 12, then 20, then 24, then 35. So we did the first three.
I got out the video camera and recorded Nicky doing the 24 piece puzzle. I refused to help him and read my magazine while holding the phone.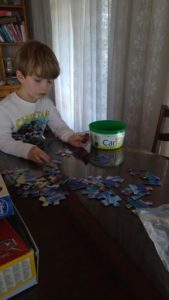 14 minutes. Which is an improvement on 20. Although he was very busy munching cookies, dropping puzzle pieces on the floor, picking them up, and putting them together.
I have to admire his thought process though.
Stare at the picture. Look at the puzzle piece. Look at the picture again. Have a cookie for sustenance. Then start with a section.
I love it.  Honestly I am so proud of my boy. But we will keep on practicing our puzzles, because it is an important skill to put the pieces together.
We'll puzzle all this out together, my boy.
Related Posts via Categories
Comments
comments