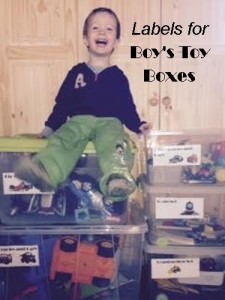 When your home is overrun by toys, and especially those of a vehicle variety, you know you have a little boy who is obsessed by anything that goes. I have been trying to organise the chaos into plastic containers from West pack, but now I'm taking it one step further by making labels for boy's toy boxes. If you have a boy who loves that Cars movie, you can use these too!
I have put all the big cars and trucks in two big plastic containers. Then I put the smaller ones in a smaller container. I then have a construction set and train set equipment in smaller containers too.
So the labels are:
Big Trucks and Cars x2
Little Trucks and Cars
Train Set
Construction Set
Don't you just love containers with wheels? This doesn't only work well for dragging heavy objects but it doubles as a fun thing for toddlers to drag around. When I first got the first container with wheels Nicky enjoyed pushing it around quite a bit.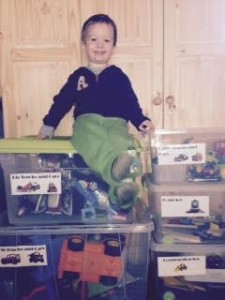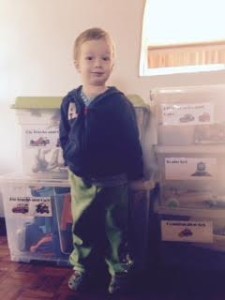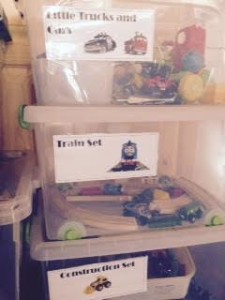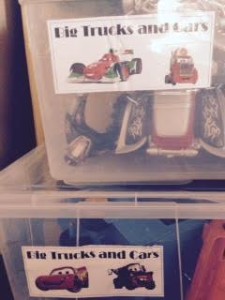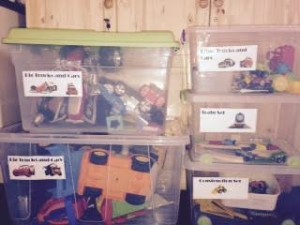 If you'd like a copy of my printout all you have to do is enter your email address below and you'll get the download: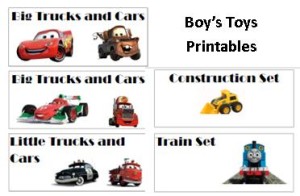 Related Posts via Categories
Comments
comments