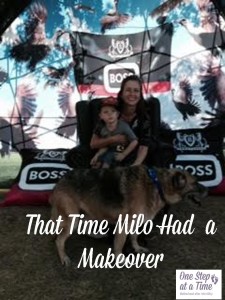 Both of my dogs are getting rather old now. Coffee dog is getting fat and she waddles along. Milo's hair is thinning and he is shedding alot since it is summer. They don't get out a lot but they do give us lots of love.
I received an opportunity to attend the launch of the new Boss dog food and I wondered how I would handle two dogs and a three year old. A friend suggested I put Nicky on one of those leashes you get for kids. In the end I decided to just take one dog and hope that my kid would behave himself.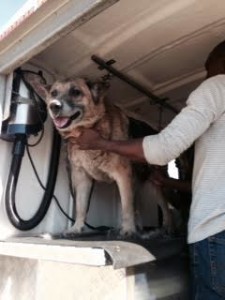 I was so glad that I took Milo. I decided to take him because he is a more stable dog. Coffee tends to get too excited and jumpy and she is more difficult to control. Milo likes to sniff and pee (mark his territory leave his smell) a lot, but he will walk nicely next to you instead of straining so much. The groomers there immediately spotted him and offered to get rid of all that extra dog fluff. So Milo was treated to a good groom. They even gave him a little blue scarf.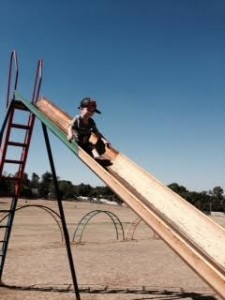 As for Nicky, he immediately spotted a huge slide. I was a little big worried because the last time he scaled a big slide he got all the way to the top and decided it was too high and came down again. But what do you know, he slid right down and kept sliding.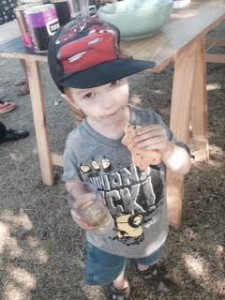 Even the food had a doggy theme. Nicky really liked the chocolate chip dog bone shaped biscuits.
There was a charity supported called Ark Animal Centre and they had some puppies on display. They were really cute.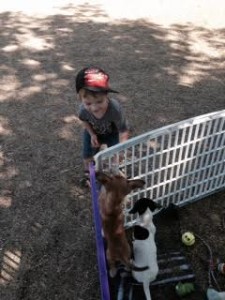 You could also buy a leash to support them for R100.
However my dogs really enjoyed the dog food and Milo looks fabulous. So thanks BOSS dog food!
Related Posts via Categories
Comments
comments