It's always been nice to receive those kinds of emails in my inbox. The ones from Circle Bloom and Sarah Holland of Fertile Mindset that tell me I've earned a commission on a product that someone has bought using my link (see my sidebar).
Both of these are excellent fertility products.
Circle Bloom produces a number of audios streamlined with your cycle. It takes you on a soothing visualization program which puts you in a wonderful place for conceiving. I know that it helped me, even if I drifted off a few times, it was so relaxing!
Sarah Holland (currently on leave dealing with baby no 2!) has a number of helpful products on her fertile mindset website. She uses Emotional Freedom Techniques to reduce the emotional intensity involved in infertility and has many ideas here. (Not sure what EFT is? Go here.)  I also remember when I bought her ebook she sent a few useful emails through which stimulated further thought. Sarah is also responsible for the annual Fertility Focus Telesummit where she gathers various fertility experts together. If you're looking to educate yourself about fertility I would say this is unmissable.
Well, so much for them. I am here to tell you I have my own product which combines the best concepts of both of the above that will really make a difference to the emotional side of your infertility experience. Using EFT and the structure of a woman's cycle I have put together a series of audios that you can listen to and tap on. You can read more here, but basically it is 8 modules focused around the past (the disappointment of starting your cycle again, jealousy, past issues), the present (ovulation and relationship with your partner), and the future (future fears, taking healthy action). Furthermore I look at the symbolic interpretation of infertility (such as the feminine idea of letting go) and end off with healing codes. Healing codes are similar to EFT in that they hold certain positions, but they are written by some strong Christians so we end off a bit spiritual too.
I also have other digital products on various topics. You can look at all of them here.
So how do you place a widget on your blog and earn cash?
1) Go to the affiliates area.
2) You will see there is a link to your WordPress profile. If the information needed is not complete, you will click on the link and fill it in. Once you've done that you can refresh the affiliate page (control/ F5) and the details should be there. Then you can continue.
3) Go back to the affiliates page and click on "Banners" (or use this link).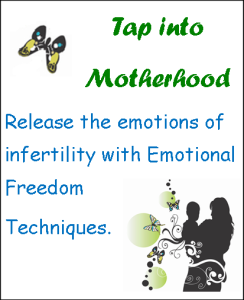 4) At the banners page you can choose between size (big or button) and topic (fertility or general downloads of everything). Copy and paste in your widget area.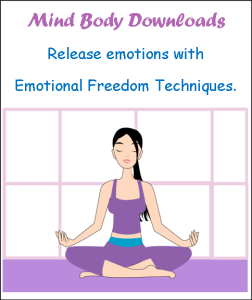 If you have any further questions you can always comment or contact me.
Happy Selling!
Related Posts via Categories
Comments
comments