Welcome all your ICLW visitors. And anyone else passing by.
I really hope you have a very blessed Christmas (or the respective festive season of your choice, that's happy Hanukah to you, Rachel!) I hope you find peace and rest in amongst all the busyness and have a chance to just enjoy being around family and friends.
This week is extra special because on Tuesday 20 December B and I celebrated 8 years of marriage (5 of which were TTC).  We went out to lunch to a buffet at Carvers.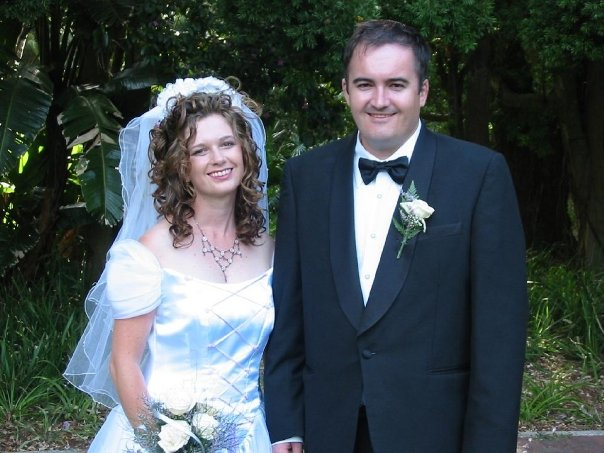 Don't you love the dress? It is extra special because it was made half by my aunt and half by my mother. (My aunt died halfway through making the dress in a tragic car accident, I think it made the dress even more special because it was in her memory).
Oh and I just have to mention another December anniversary – go and look at her gorgeous pics. Just lovely.
This week I have been having a bit of feeling faint/ low blood pressure. I did visit the GP on duty down the road at Medicross (this time of year, everyone is on holiday) and he said, rather stay on my high blood pressure meds than go off. Better to be to be too low than too high. In his words "You wanted to be pregnant, didn't you?"
Uh, yes. Understatement of the year.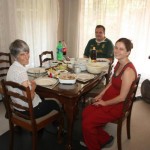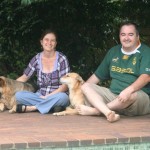 My parents are here for Christmas. I have really enjoyed having them. We made a sumptuous lunch. I absolutely loved my mom's trifle. She has also taught me how to make it as well as a good way of combining spinach and butternut (spinach is a good sauce of lots of vitamins). My dad has given us a toaster (our current one only toasts on one side!) and my mom gave me a lovely book on pregnancy and childbirth.
For me I have already received my most precious Christmas gift – and it's inside of me.
Happy Christmas people!!! May all your baby dreams come true!
If it can happen for me, it can happen to you.
Tis the season for miracles.
Related Posts via Categories
Comments
comments