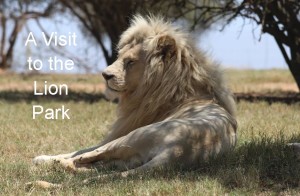 It's been a while since we've visited the lion park but we were lucky enough to go there last week, as my in laws were visiting. Everyone knows that there's been a bit of a scare since the lion killed the American tourist, and there are definitely a lot of changes that have happened at the park. One of the best changes is the jumping castles – Nicky had a lot of fun on those. All in all we had such a good time and it's the kind of tourist destination that is worth visiting again and again, as long as you take the necessary precautions when visiting these wild animals.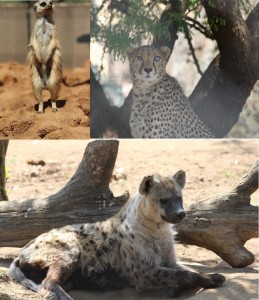 There are a lot of safety changes that have been made. There are notices literally everywhere about keeping your car window closed. At the cub environment they have sealed off the cubs pretty much so you can't even see them unless you pay more to interact with them. But we did get to see a hyena, meerkat, cheetah, ostrich and of course the giraffe. My dear husband took lots of great pictures.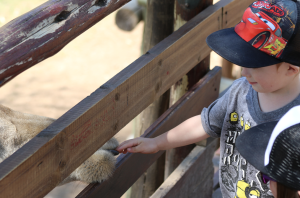 Nicky was very excited about the giraffe (or "Raffy" as he calls it). If you pay R30 you can get some pellets to feed it so we did that. The giraffe has a grey snake like tongue which it reached out to grab the pellets. Nicky really enjoyed feeding him.
After this we had a snack and Nicky did some jumping on the jumping castles before we headed out for the drive. We saw buck and zebra.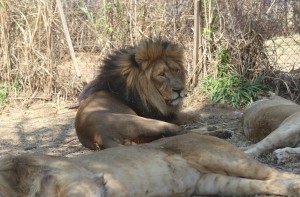 When we got to the lion enclosure the big notices were there again. They gave us another piece of paper to remind us not to open the window. They then stuck sticky tape all over the windows with warnings. They also have closed the camp which had the lion which was involved in the incident. On the gate they had a notice that an animal behaviourist is busy there. All in all you have to commend them for acting in a protective way towards the tourists as well as making it very clear that lions are dangerous animals.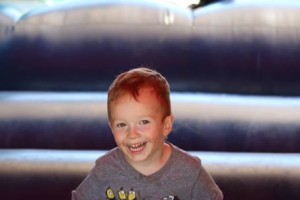 On the negative side it is very hot at 12 noon driving around a lion enclosure with all your windows closed! Also Nicky needed to pee and he had to pee in his pants. But these are small sacrifices for safety. You also have the option of a game drive which has more air flow but a lot of bars as well. I saw tourists with a kind of selfie stick sticking their cameras out for better pictures. I guess that's being creative!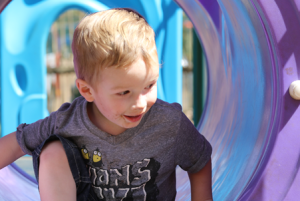 After the lions we went back to have some lunch and let Nicky do some jumping again. He also liked to play on the mechanical animals. There was a school trip there as well so he rode with another little girl on the horse. He also liked the elephant.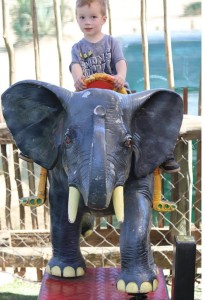 We all had such a nice day out and I'm so glad we went.
Related Posts via Categories
Comments
comments