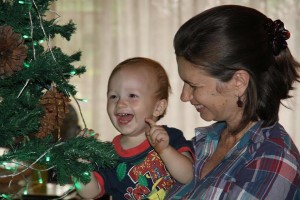 Just a short post to wish you all the happiest of Christmas!
Nicky had a super day today, after a hectic night where he woke up at 4am, bounced around and then went to sleep only about two hours later. So I think this is the first Christmas we have missed church, just to let our child nap. But trust me it was worth it!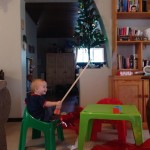 We got Nicky a useful table and chairs. My parents also got him a sand and water table which we will let him play with later (it was a bit wet and rainy today).
But he really liked a broom that we got him. This was lots of fun to play with.
This is a very amateur video that I took. I had to help him halfway through to open and put the iPad down so you just see his feet for that part!
We waited until after he had had his nap for lunch. So we only had lunch around 3pm. Nicky had his baby food lamb and veg and then he tried trifle for the first time. He loved it! (We just gave him the custard and jelly part).
I hope your day was peaceful and you had a good time connecting with your family.
Related Posts via Categories
Comments
comments