I've written a post before about food that is good for fertility and also a post about vitamins for fertility and pregnancy. I've also reviewed a fertility cookbook, the contents of which I used leading up to my pregnancy. This is the first time, however, that I have actually gone to a dietician for a personalised plan. Diet and fertility are strongly connected. The food that you eat has far reaching effects not only on your health but also on your hormone system, which affects your fertility. I'd highly recommend going to a dietician if you are trying to get healthy for any reason, but even more so if you are trying to conceive.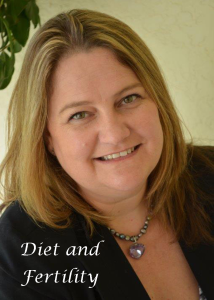 The dietician that I went to is Nicqui Duffield-Grant. I heard her speak at the #MomBlogMeetup and after listening to her had this overwhelming feeling that I just wanted to carry on talking to her – pick her brains and just absorb some of that knowledge!
Nicqui is quite accomplished, if her "about" page is anything to go by. She is an expert in fertility and has also appeared on TV. She contributes to several publications. What I did not know, before I booked, and endured me to her even more, was that Dr R had used her as his referral (before she moved to Cape Town for four years). Dr R is my fertility gynaecologist and if he approves of her, even better!
We started our session by chatting about how Dr R had put me on glucophage and how I wanted to stabilise my blood sugar so that it could have a positive effect on my uterine lining. I also told her about how I didn't want to lose too much weight and how I had made that mistake before. It was a bit of a shocker when she did weigh me that I am now 50kg (normally was 56/58kgs before) so I have lost a bit of weight on Banting, but I didn't really want to.
I also brought with my fertile kitchen cookbook and Fertility Wisdom by Angela Wu and chatted to her about those experiences too. I brought our current Banting meal plan so she could see what we were doing at the moment.
Of course, I've mentioned before that Nicqui is not a fan of Banting, although she likes some aspects of it, she doesn't like the unhealthy fats and she also says that not all carbs are the same.
Anyway, I will try and summarise my main learnings from this session.
1. Thyroid issues.
The whole thyroid thing is a lot more complicated that what I thought. As readers of this blog will know, when I first went to Dr R he did blood tests and discovered that my TSH was too high (over 4 point something) and he put me on Eltroxin. This really helped me at the time and together with the laparoscopy operation, got me pregnant. My TSH is now much better (about 1. something) However, Nicqui is now saying that just measuring TSH and T4 is not enough. You also need to measure T3 (which I have now done a blood test for). If this aspect is not measuring up I might need to switch medications or also add in more Vitamin D and Iron. Vitamin D is very important and  my prenatal vitamin may not be enough (I just checked its 400iu). If my T3 is low and so too my Vitamin D we would supplement a higher dose as Vitamin D acts as a co-enzyme in converting T4 into T3.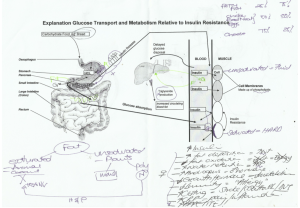 2. All carbs are not the same.
She referred to some of the slides we did at the meetup and showed me that although an apple and bread numerically have the same amount of carbs, the effect on the body is way different. It's all about the function of food.
– Bread (starches, sugars) goes into the system, converts to glucose and produces too much insulin.  High insulin levels have several consequences.
*weight gain
*water retention (increases blood pressure – I have a high blood pressure history)
*increase in androgens – a male hormone, which we don't need for fertility
*decrease in growth hormones – not good when you're trying to conceive a baby.
*increase in appetite (sugar is addictive, as we know)
(there are more – I just mentioned the ones I was interested in)
-Apple (fruit) goes into the system and converts to fructose. This is a much more balanced substance to have in your body.
Excess carbohydrates convert to triglyceride cholesterol. This is part of the whole cholesterol profile and is also an independent risk factor for metabolic syndrome.
3. All fats are not the same.
Fats can loosely be divided into two groups:
a) Saturated (generally from animals) This is the one you want to avoid – apart from coconut oil.
b) Unsaturated (generally from plants). This is further divided into mono-  and polyunsaturated. (Mono is avocado, nuts, olives, Poly is the sunflower oil)
Basically the bad fats harden your cells so that the glucose can't get in and it converts into cholesterol. The good fats make your cell walls flexible.
I asked her advice about what oils are okay to fry things in. She said coconut oil and olive oil are fine. Sunflower oil is also fine as used domestically. She said the difference is that at fast food places they use too much heat and pressure and this creates the trans fats.
Also interesting is that you want to go for fatty fish like salmon, mackerel, sardines and tuna as they are higher in unsaturated fat. Hake, chicken, red meat and eggs are pretty much 50/50 with the different kinds of fat. It's also better to go for the soft cheeses rather than the hard ones. Goodbye to cheddar cheese, hello mozzarella.
***
Although all in all these are not terribly new learnings, I think I am more motivated after chatting to Nicqui. She explained the effect of food on my body so well and I think both hubby and I have kind of had enough of all the cream and fat of Banting, plus I think we just need a change. I'm looking forward to my new meal plan and will keep you updated on how things are going.
Related Posts via Categories
Comments
comments