Reflexology stimulates points on the feet to balance and relax your body as well as treat a range of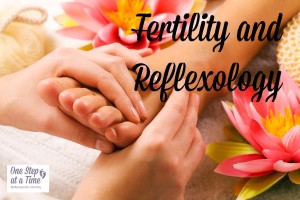 disorders. Fertility and reflexology can be linked together and provide a beneficial outcome: if you find a good therapist.
I guess I should have learnt by now, but it appears that I haven't, if my mishaps with the traditional Chinese medicine lady were anything to go by. I have heard about Laura the reflexologist from more than one person, and with a lot of good feedback as well. The latest positive news I heard was from Amy, who blogs at The Dummy Mommy and also is the founder of the charity The Grace Factory (remember all the fun I had packing maternity packs with her?). She successfully fell pregnant after visiting Laura for secondary infertility.
Reflexologists are also good at pinpointing health issues (and successes) just from looking at your feet. Laura can actually tell if someone is pregnant by observing a bump in a certain location.
I went to Laura after a bad night with Nicky (playing tractor puzzles at 3am in the morning) and she could tell. My feet were completely droopy. Funnily enough she also asked if I was having any throat problems, and I wasn't, but sure as anything the next day I had an awfully sore throat and cough.
Laura began her practice because of health problems her son was having. She saw the success in front of her and also became interested in the charts on the walls every time she came for a visit. She has had a lot of success with infertility clients.
So apart from providing me with a much needed energy boost, she also worked certain points related to the reproductive system. The whole idea is also to bring balance to the body.
I think what's nice about reflexology is that it is such a relaxing experience and I did leave feeling a lot better. It was really good to have a nice chat to Laura and make time for myself.
I did have a terrible migraine that evening but I know it was the toxins working their way out of my system.
Here's to out with the old and in with the new.
Related Posts via Categories
Comments
comments