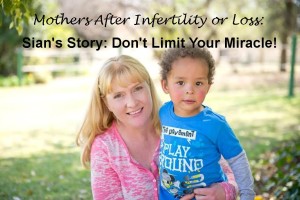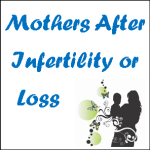 Here is the next story in my series on Mothers After Infertility. Meet Sian, who is also a blogger here in Joburg.
About Me: Tell us some background about yourself, if you work, and what your interests and passions are.
I am a born and breed South African, but I finished my schooling in Zimbabwe. After that I came back to Johannesburg and completed my Graphic Design Diploma. I worked for a few years as a Graphic Designer and then joined my Dad's training company. I have been involved in the business for 13 years now, I design training programs and deliver the training as well. I'm also a mom to a very gorgeous and quirky boy. He came into our lives on the 24 September 2011. We are currently awaiting 'the call' to say that we have been placed with baby number two. We have been waiting since Jan 2015.
About Us: How did you meet your partner? Give us the love story.
It's actually quite an interesting story. It was December 1999 and I had just ended a long term relationship. My Dad was over the moon about that, because he really wasn't fond of the guy. DJ (David-John) was working for my uncle at the time and needed a date for their Christmas party. ( I don't think he really needed a date…We were being set up) I reluctantly agreed to go to the Christmas party. It was a cabaret type show with dinner afterwards and I could 'feel' him staring at me the whole time. At dinner he finally attempted to strike up a conversation and I still remember that at some stage he said, "So do you want to go and watch the Blair Witch Project?" We never got to watch that movie, but I saw him the next day ….and the next. We were engaged within three months and married on 25th August 2001.
About Infertility: Tell us your infertility (or loss) story. It can be as brief or as long as you feel comfortable sharing.
Eish, this was the hardest time of my life. In a nut shell….We tried to conceive for a long time. I have endometriosis, adenomyosis and premature ovarian failure. We did six IVF's, four of them using donor eggs. I did fall pregnant in 2009, but I lost the pregnancy at seven weeks. Our last IVF was in 2010 and when it failed we decided to adopt. We were screened by two different social workers and waited nine months until we were placed with our precious boy. We adore him and we wouldn't change a thing.
About My Family: Tell us about your family and about your child(ren).
We are a family of three (hopefully four soon) and we have a lot of fun together. We like to spend time at home just chilling or braaing with our friends. Jayden, who is nearly four is a really quirky character. He loves to dance, tell knock knock jokes, ride his bike, make fart noises, visit farmyards and watch Dora (his favourite at the moment). He hates, washing his hair, washing his face, eating vegetables and loud noises.
How has infertility affected your parenting?
I would be lying if I said that it hasn't  had an impact, but I'm not sure I can explain exactly how. I have a soft approach to parenting, but I don't think that it would have been any different if I took infertility out of the equation.  I do have to stop myself from allowing Jayden to have absolutely everything he wants and I am fiercely protective over him. However I am not sure that this is a result of our infertility journey.
How do you find it affecting your life, even now?
The scars still remain…..I don't enjoy baby showers and certain pregnancy announcements still sting. Obviously I don't relate to any topics involving pregnancy and giving birth so I disconnect from the topic.  I still hurt sometimes and I'm a little bit angry with my body, but I am working through that. Overall I am in a much better place than I was four years ago, but my battle will always be part of who I am, I just don't let it consume me.
My Advice: What is your advice for those still in the trenches of infertility, or for those trying again?
Take it one step at a time.
Look after your relationship with your partner, this often gets severely neglected when you are in the trenches.
Look after yourself, emotionally and physically. I completely neglected myself because I was so focused on that BFP!
Don't limit the miracle! Families are made in so many different ways.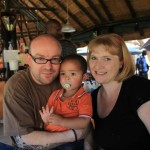 Sian Seward is a mom of one very gorgeous and spirited boy, a resilient and determined small business owner. A life coach and soft skills trainer.
She started blogging as an outlet to her frustrations with infertility; a journey that ended after eight years with a call from our social worker……they became parents in four short days.
Her blog is Fertile Minds and you can also find her on Facebook and Twitter.
Related Posts via Categories
Comments
comments