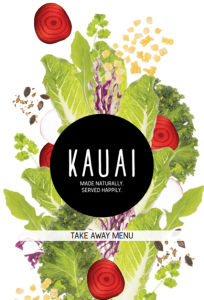 When you think of all the takeaways available today, there are very few you can count as healthy. Kauai has been a consistent feature out there when it comes to nutritious food. If you're looking for healthy takeaways, Kauai is a great option and they now have a whole lot of new items on their menu too.
I went to the opening of their new store in Rosebank. We were greeted with delicious breakfast mixes and smoothies. I had the green one called "the alkaliser" which has coconut water, lemon, kale, spinach, banana and apple juice. It was tasty and you could taste the banana!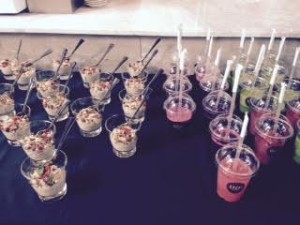 The MC for the event was Pabi Moloi who inspired us with her own weight loss journey of losing twenty kilograms. She also introduced us to Dean Kowarski, Real Foods and KAUAI CEO, who looked just like a surfer dude. He explained the new concept (away with island style and now we have the black and white with colourful vegetables branding) plus new offerings like the frozen yoghurt, raw juices, meals and smoothies.
Also at the event were some beauty queens from Miss Earth SA adding a bit of glamour. I have to say I felt sorry for them in those short skirts and heels in this cold weather!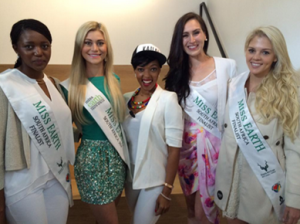 After Pabi gave us the go-ahead to try the food I ordered a "Princess Wrap" (R53) (chicken, celery, onions, mayo, greens, feta, tomato, carrots -I asked for egg instead of avo since I don't like avo). The nice thing is that they do it in front of you so you can say if you don't like something.  You can also customise your wrap, salad or bowl for R45. I also had a red cappuccino. (That's rooibos tea cappuccino for those of you who don't know!).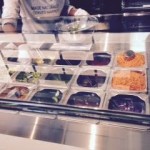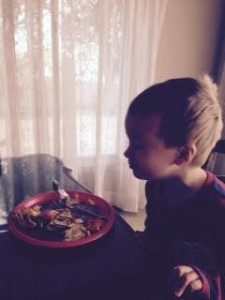 Of course all I wanted to do was go home and share it with Nicky. He was very excited about it and ate quite a bit. As usual he wanted lots and then would not let me eat what was left over since it was his. (I get around this by putting it in the fridge until he forgets about it).
Nicky also liked the Kauai hat and after figuring out it was too big for him insisted I wear it. "Mommy – a – hat!"
Of course later on when I tried to get a cute picture of him in the hat he did not want to oblige.
So thank you, Kauai, for the healthy food!
Related Posts via Categories
Comments
comments