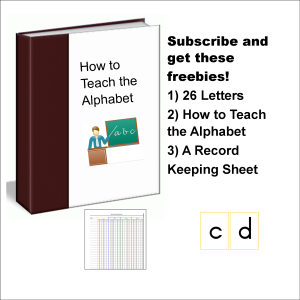 Get these free downloads when you subscribe to my blog!
1) The Alphabet in Grade One Font, divided into four groups based on the direction of writing.
2) How To Teach the Alphabet: Tips to teach the letters from a Montessori perspective, and my own method I used as a teacher.
3) A Record Keeping Sheet so that you can keep track of what you've done.
But that's not all you'll get when you subscribe…
If you are looking for some free resources on fertility, pregnancy, baby or toddler, I have a selection of posts that will help!
All you have to do is subscribe to my blog and you'll get these posts delivered to your inbox.
Here are a selection:
Fertility:
– How My Infertility Empowered Me
– Food that Makes You Fertile
– Fertility Yoga Poses
– Four Ways to Emotionally Survive Infertility
Pregnancy:
– Vitamins to Take When You're Pregnant
– Notes from my birth classes, with particular details on the C section
-Belly Pics
Baby:
– What You Really Need for Your Baby
– A Mom of a Premature Baby Shares Her Story
– Montessori activities
– The Complete Guide to Buying a Stroller
– Book review: My Child Won't Eat
– Book review: How Not to F Them Up (brilliant book that looks at different mom personalities)
Toddler: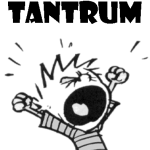 – Four Things That Drive You Crazy About Your Toddler Actually Have a Purpose
– Seven Signs Your Dog Has Had Enough of Your Toddler and What To Do About It
– Weaning: Practical Steps for Gentle Weaning plus some honest posts on why I couldn't do it and some poetry
– Real Objects Are Better Than Toys
– Eleven Items Moms Need in Their Cars
-How to Handle a Toddler Tantrum
Pre-Schooler
Life with a Threenager
A bit of Counting
Why Parenting is Such a Humbling Experience
Seven Weird Places Where the Toy Cars Go
Each of these categories also includes my personal story. Since I still have a preschooler, these posts are still coming in!
Get all these posts, the alphabet download and more! Just subscribe below and click on the link when it arrives in your inbox.