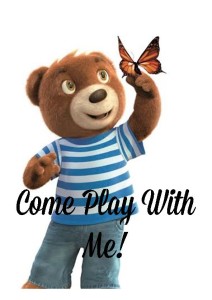 I tried to teach my child with books,
He gave me only puzzled looks.
I tried to teach my child with words,
They passed him by – often unheard.
Despairingly, I turned aside
"How shall I teach this child?" I cried.
Into my hand he put the key
"Come," he said, "and play with me"
These words were taken from a course I did on play therapy, largely based on founder Gary Landreth, who also said "Birds fly, fish swim and children play". I've written about working through emotions through play before. But I'd like to use this post to focus on other benefits of play and to tell you about a fun event organised by Barni.
I think we often forget the importance of play and how vital it is for children.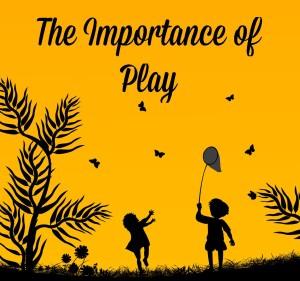 Play encourages the development of physical and mental self. Kids work out how to do things through play. I watch as Nicky has learnt to put together his construction set by himself (the crane has to be slotted in a certain way). Building a house out of cushions without it falling down also takes skill.
Play encourages fantasy and imagination. In a lot of preschool classes you'll see a dress up corner. This is because teachers know the value of allowing kids to express their make believe sides through play.  I see a lot of value in pretend play and I see Nicky doing it as well. He invents whole stories about what his cars, trains and trucks get up to. He uses basic things to make his props e.g. a duvet for a tunnel, and whatever he can for roads for his cars.
Play also facilitates learning about social needs – you have to learn to share toys and space. Little kids really struggle with this – it's hard for the host's kids every time we have mom's group at a house. But it's a helpful experience to build other points of view.
So how do we encourage our children to play?
Give them free time to play. Far too much of our lives is spent rushing around from one thing to the next. We need to give them time to just relax and play.
Seek out places where they can play. You can even find places where you can be entertained as an adult while they have a chance to play too. I wrote a post about 23 Play Areas in Joburg Where Mom Can Relax which is a start.
One such place for play is happening at The Zone in Rosebank from Saturday 12th until Friday 18th December 2015 and will be open daily from 10am – 4pm. It's Barni the Bear's Great Big Learning Adventure Entrance is free, all you need to do is arrive with your family and enjoy the journey of fun and adventure.
Remember my last post about Nicky holding onto Barni the sponge chocolate bear at the supermarket? Well, if you look at the advert in that post you'll see a little boy getting up to lots of adventures.
The exciting and fun filled adventure land will bring the new Barni TV commercial to life. During the activation, moms and children will be able to explore and discover the world of Barni, through engaging and entertaining activities, such as crossing the chocolate river on stilts, running through the wheat field and making a Barni finger puppet, to name a few.
That sounds like lots of fun, doesn't it?
Step into a "giant pop-up book" themed play area, and explore a world of adventure and learning with Barni the Bear. Let your children, aged 3 – 7 years, explore Barni's art, music and play areas, assisted by a team of friendly helpers.
Catch the Barni show on the hour every hour – a fun musical adventure with a life-sized Barni Bear.
If you can't attend Barni's Learning Adventure activation, be sure to visit select retail outlets to try Barni out for yourself. Barni is available as single units or in a box of five, with a recommended retail price (RRP) of R5.99 and R27.99, respectively.
Join in the conversation and share your #BarniBear journey of discovery on social media.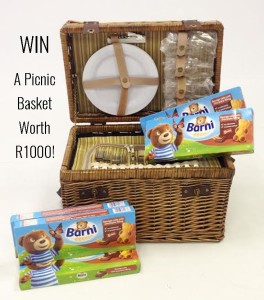 You can also have the opportunity to win an amazing picnic basket worth R1000!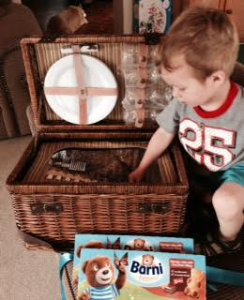 We received this basket as a blog drop and I really like the fact that there is a zip up insulated compartment, plus four of everything. Nicky likes it too!
All you have to do is answer: What is the name of the bear that will be at the Rosebank play and adventure activation between 12- 18 December? Answer in the comments below.
The competition is open to SA residents only and will run for a week until 7 December.
This post is sponsored by Barni.
Related Posts via Categories
Comments
comments