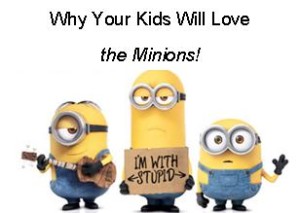 Saturday turned out to be quite a busy day. After attending the Huggies breakfast I raced back home so we could go off to the Minions function. We were very excited to receive an invitation to a family fun day at Cresta Shopping Centre. After watching this film, I have to say that your kids will love the minions. I'll let you know, later in this post, exactly why.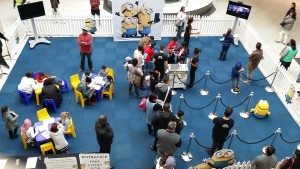 We started off with activities the centre had set out in their banking court.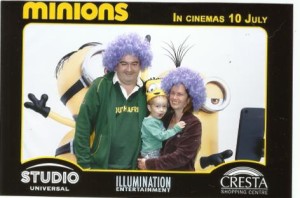 First of all we took a fun picture with purple hair and Nicky had a little minion hat. Then DH and Nicky had fun driving a minion around. You can watch the video of that.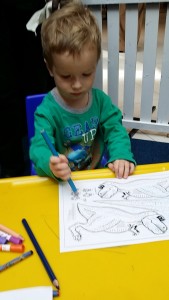 There was also an area for craft and colouring in. You could cut out different pictures of minions and place them on a timetable. They also had a dinosaur to colour in which Nicky scribbled on.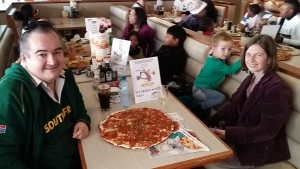 After this activity we went for lunch at Panarottis. I have to say this was a super idea. Not only because pizza is a big hit with Nicky, but because they have a play area. With a trampoline. So of course he enjoyed jumping and playing on their jungle gym and slides. The manager was super friendly too, taking pictures and introducing us to his daughter who was also playing there.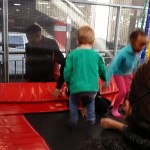 The actual movie was very funny. It isn't exactly higher grade stuff; you have to be in that kind of childish mood, but kids will really enjoy it. The minions go through time looking for an evil master. They eventually find one (without killing her) in the 1960s and they have to steal the British crown.
So why will your kids love the minions?
It's pretty obvious, actually. The minions are just like kids themselves.
-They talk a language which is never translated. That's not necessary. There are enough gestures and expressions to communicate their intention very well. It's like kiddie babble with actions.
-They are cute. Those little yellow bums are just adorable.
-They see the funny aspect of everything. At one point the minions are in a dungeon with the worst possible end in sight: the hangman's noose. What do the minions do? Slip in and out the noose, giggling madly. I enjoyed the child-like wonder of them.
– They also have weird objects of affection. My kid might need all sorts of plastic cars and zebras to get him through, but Bob the minion not only has a teddy bear, he also picked up a rat somewhere.
-Little guys get to be the super heroes. Or is that villians? Watch the movie and decide for yourself.
After having a super time, we had to speed home with tantrum kid who was very tired by then. But he really enjoyed the movie! On Sunday he wore his minions T-shirt while playing cricket: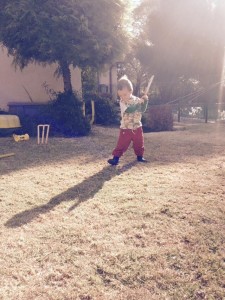 So thank you, Cresta Shopping Centre, for the fabulous day out with my family! We so enjoyed it.
***
If you live in Gauteng you can enter my competition to win a R500 Cresta voucher.
Related Posts via Categories
Comments
comments