I'll admit it. I have watched the movie "Titanic" quite a few times and I am a hopeless tragic romantic. That Titanic movie was not just a hit because Leonardo and Kate were such a hot couple, the drama was just so much more heightened because you knew the ship was going to sink.
In case you forgot why that movie was so memorable, here's some quotes that will have you in tears: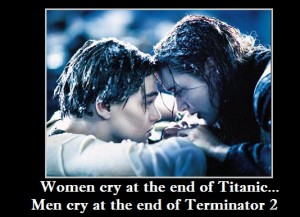 Rose: I love you, Jack.
Jack: Don't you do that, don't say your good-byes. Not yet, do you understand me?
Rose: I'm so cold.
Jack: Listen, Rose. You're gonna get out of here, you're gonna go on and you're gonna make lots of babies, and you're gonna watch them grow. You're gonna die an old… an old lady warm in her bed, not here, not this night. Not like this, do you understand me?
Rose: I can't feel my body.
Jack: Winning that ticket, Rose, was the best thing that ever happened to me… it brought me to you. And I'm thankful for that, Rose. I'm thankful. You must do me this honor. Promise me you'll survive. That you won't give up, no matter what happens, no matter how hopeless. Promise me now, Rose, and never let go of that promise.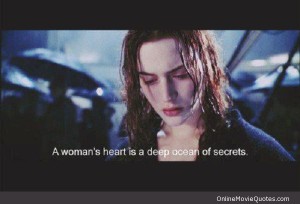 Rose: I promise.
Jack: Never let go.
Rose: I'll never let go, Jack. I'll never let go.
Another quote I love from this movie: A woman's heart is a deep ocean of secrets.
So  I'm drawn to all these stories of the people on the doomed ship and the historical backgrounds.
So I'm thrilled to be going to the artifact exhibition. It will be at the same spot as the Lego Exhibition was, at The Zone in Rosebank from 18 September until 8 November.
Some interesting things about the exhibition to look forward to: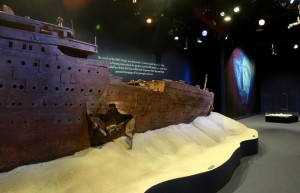 -scale representations of the ship
-re-creations of the freezing temperatures on the ship
-interactive iceberg
-authentic first and third class rooms
I think the real story remains behind on all the people on the ship – less than half survived. It is a tragic tale, a warning, and also about the triumph of the human spirit.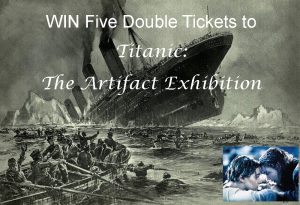 Tickets are available at  www.webtickets.co.za and read more on their website here.
If you're a romantic like me, or if you're just keen to see this exhibition, enter now to win five double tickets to the show.
Competition is open to SA Residents only – of course you must be able to use the Joburg tickets or give them to someone you know up here.
You get one entry for a social media follow and three for tweeting the competition.
Related Posts via Categories
Comments
comments