I am so incredibly blessed. I have such a wonderful group of friends and they made me feel so special. My cell group leader organized the whole thing, but we had it at my house. She gave me this awesome quilt which makes animal sounds.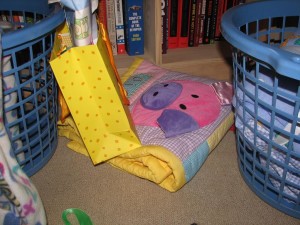 I chose the table cloth and confetti which followed a bear theme. (Because our baby is a Purple Bear, if you remember…) We also had some blue balloons around.
My mom made this super special cake. It was just precious because she was there to make it and it tasted delicious. I remember once at another shower just feeling sad that my mom lives so far away and when it would be my turn she would probably not be there. So this whole blood pressure /bed rest thing has at least turned out to have one advantage, to have her here!
My sister in law gave me a lovely quilt and pillow which I've put in the camp cot. I was thinking the quilt could actually be an extra mattress cover because that mattress is a bit hard (although apparently that's good to prevent SIDS).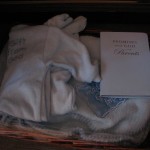 Another relative really gave me a lot of stuff but I was very touched by the one baby grow that said "Gift from God".  And that is what this baby really is.
Related Posts via Categories
Comments
comments