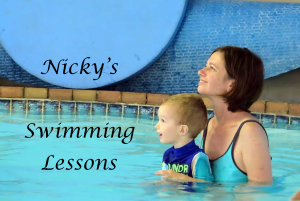 It seems to me that it's been a while since we've had a bit of an update on Nicky, so I thought I'd tell you what we've been up to. One of the fun activities we've been doing this year is Moms and Babes swimming lessons. We are really enjoying them.
I've always enjoyed swimming. It seems to cool and calm me down at the end of a hot and hectic day. Of course, this is purely for recreational purposes. I am no good at competitive swimming. There was that time I failed the Girl Guide swimming badge because I couldn't pick an object up at the bottom of the water. (I like my goggles, okay!) So yes, swimming for me is a relaxing activity, but please don't make me compete, I'll just be embarrassed.
It has really been hot this year and we have been swimming at our pool at home a lot. I am really proud that we have actually managed to keep the pool blue for  a substantial length of time. Nicky always has fun on the step squirting water and playing with leaves. Mostly he really enjoys coming into the deeper waters with me where we whirl around and just have fun.
As much as this has been enjoyable, at the back of my mind has always been the thought that we should really get some structure into our swimming so that Nicky can pick up some skills. I heard about this class from my friend Nicole and decided to give it a bash.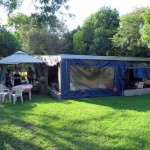 Laura's Swimming School is not far from our house. She has a cover and tent like structure on the sides of her pool, as well as heated water, so she can stay open all year apart from July. She also has someone to watch your car and help reverse out of there.
Nicky was a bit hesitant the first two lessons. At the second one he didn't even want to enter the area. It was all a bit new and confusing, although we love being in the water at home.
After that he seems to have settled into it and is enjoying himself.
I really like her classes. There are a lot of songs and movement. Nicky especially likes "Wheels on the Bus" because we move our arms for the wheels, blow bubbles for "the engine on the bus goes broom, broom, broom" and go up and down for "the people on the bus go up and down." (Nicky has his own version: "Up da da" which he sings in the car afterwards!)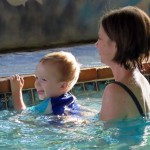 He also likes doing the "chooca train" on the sides of the wall and at home insisted on doing this all around our pool wall! So he was keen. We have also been practicing "Froggy, froggy, jump to Mommy!" jumping from the step into my arms.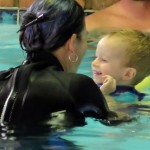 Another cool thing they do is try and learn to swim with a noodle which is bent in half. Nicky needs to be held while doing this but I think he will get it eventually.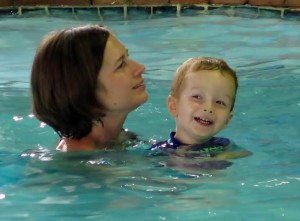 I've been meaning to blog about this for quite a few weeks now (yes, I know it's Autumn now) but it's a bit awkward when you don't have pictures. I was lucky enough to have my dad visiting and he is brilliant with photography and took some amazing shots.
I thought I'd also use this post to do a quick update on what's been happening with us.
-The #MomBlogMeetup went off so well and you can read more about it on that link. We are already planning the next one!
-Nicky is talking more and more. When we drove to swimming he was going "Swim! Swim!" all the time. He will often say the last word I say in a sentence e.g. "I better take these toothpicks out of the chicken or else Dad is going to moan." He will then go "Moan! Moan! Moan!" rather triumphantly. He can now say "Moon" correctly (it went from Boo! to Moo! and now Moon!) He likes looking at the moon. He can say "Star!" too.
-We are having some further attempts at potty training but it's not going so well. I try and do it only on days I know we aren't going anywhere which aren't that many. We did have some success at it, and will keep trying. He is always pretty good if I put him on the potty but not that good at knowing when he needs to go.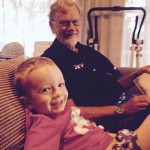 -My dad has been visiting and it is good to have another person around to play with Nicky. He also took us out for supper.
-These days Nicky just loves throwing balls and having someone else bat. So if he says "Bat!" while holding his bat you can bet he wants to go outside and play. He will insist on picking up all the balls even if they are your side.
Well, that's all from us for now! Enjoy your weekend. 🙂
Related Posts via Categories
Comments
comments