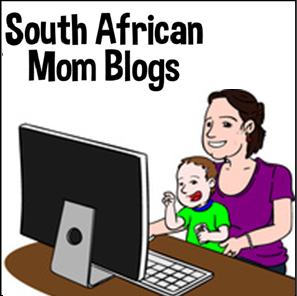 I've been looking for some time for a community for South African mom bloggers. There seems to be a lot out there for Americans in terms of directory sites and sponsored posts, but not a lot for SA. I think there are mom bloggers and companies out there who have been taking the initiative (blog awards, get togethers and MyScoop is doing sponsored posts), but we need a directory and social media group where people can connect. In the end, it was always in the back of my mind to start something myself.
I have started the process of inviting mom bloggers and we now have a few in the blogroll. Please spread the word and let's create a super resourceful place for mom bloggers.
Sign up here: http://samomblogs.co.za/list-your-blog (Just remember to subscribe and put the button on your blog before filling in the form).
You can also follow us on the following social media:
Twitter: https://twitter.com/safricamomblogs
Facebook page here: https://www.facebook.com/safricamomblogs
Facebook group here: https://www.facebook.com/groups/samomblogs/
I am really excited about the Facebook group, I think it could be a great resource for sharing our posts and getting support. I have been part of an American mom blog Facebook group for a while and am getting a lot of support from them, but I'd really like to get together the SA mom bloggers.
Related Posts via Categories
Comments
comments