It's just another day in your house. Your kids are sitting around not doing their chores and you are about to completely lose it. You have ignored this for long enough and now you are going to snap.
It's just another day in your classroom. There is noise all around, the kids are all chatting instead of working. You are about to go insane with frustration. They just won't do what you want them to do!
Does this sound familiar? If you are a parent or a teacher, these tips are for you: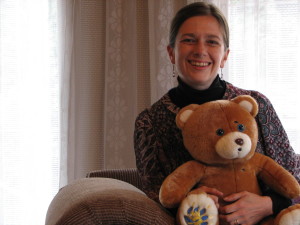 8 Tips for Handling Kids:
– How to use the law of attraction to fundamentally shift your situation
– How energy healing techniques can help them overcome their fears
– A limit setting procedure from play therapy
– Two images that will stick in your mind for helping you stick to your
discipline routine,and overcoming five obstacles in enforcing boundaries
with your children.
– The best way to prevent behaviour problems using a basic
Montessori principle
– 3 kinds of families – which one are you?
– How to handle tantrums
– Having confidence in your own abilities to figure this out.
I'm not just sucking my thumb here. These notes are from my eight years of experience as a teacher. I have made all the mistakes you don't want to make. Along the way I started going to courses, reading books and trying different things to change my situation.
In these tips you will see information about Montessori methods, law of attraction, EFT, play therapy, Boundaries with Kids and some ideas from Barbara Coloroso, the author of "Kids are worth it!Giving your child the gift of inner discipline." On top of all these tips you will get an EFT script at the end of each set of information to help you "tap" these concepts in!
Sign up here to get your tips: