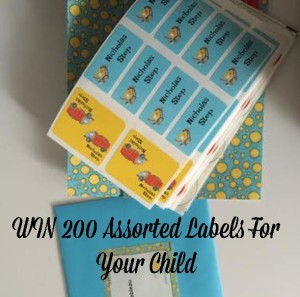 I clearly remember one of one of my harder teaching moments happened because a parent did not label a sharpener. I had two Grade One kids arguing over one of those stainless steel devices, both insisting it was theirs. I had no evidence to support either kid because there was no identification for the relevant stationery. The following year, do you know what I did? I went through every single pencil case and made sure there was a label on every single sharpener.
So you see how labeling your stuff extends beyond just identifying your property. It prevents the kind of situation where kids without stuff are scrambling to get to that of others, who cannot prove that it is theirs, purely because it isn't labeled. In eight years of teaching, I've seen parents who religiously label everything and others who cheerfully hand you a set of pencils, none of which are labeled.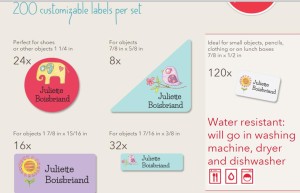 If you're looking for a great way to label your kid's belongings, I've found a great website called Stick 2 Me. They sell a set of 200 labels in various sizes, including 120 small white water resistant labels which can be used on clothes and lunch boxes.
The other thing I like is that you can choose the graphic from a selection of collections. You can choose anything from princesses to trucks (obviously I chose the trucks). There are also dinosaurs, elephants, insects, monsters, owls and robots. You can even choose textures for if you want them for yourself or an older child.
Please bear in mind that the company is Canadian and items shipped will take about two weeks for delivery.
Today on the blog we are giving away two sets. All you have to do is follow the Rafflecopter prompts and tell me the name of your child and which collection you like.  Additional points will be gained from social media follows.
Related Posts via Categories
Comments
comments