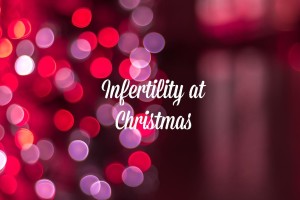 There seems to have been a lot going on in my life lately, but I feel like I've had limited time to sit down and write about it. Other things have been needing attention and it's probably a good thing. It's a good thing to be distracted from infertility with new cars and trips to the zoo. It's a good thing to have a little boy needing attention even though your heart aches with the need to give him a sibling. In fact I have so much to be grateful for this Christmas. I am a very blessed woman and I have a lot to be thankful for. But I know there are others out there in the same position as me, and maybe you will derive some comfort from what I am going through and know you are not the only one.
The Wednesday before last I started feeling nauseous. It was waves that came and went and they kept going every day.
I was convinced I was pregnant.
I started taking pregnancy tests on day 24 (Saturday), day 26 (Monday) and lastly day 29 (Thursday). All the tests were negative but I was in denial. I was really convinced. No period and feeling sick. And with three months of reflexology behind me, I just had this feeling that it must have worked.
I've never had a 29 day cycle and ignoring the negative HPTs I went for a blood test. I was certain the tests were defective. The ladies at Medfem were so friendly and agreed with me that I must go on medication immediately should the test be positive. Dr R was away so I wrote a long letter to Dr VR about what was going on and what meds I needed if it was a yes.
I went home. I killed some time on the computer. One of the emails I get every day about jobs (Jobrapido) had a Montessori one for toddlers. I decided to apply for it. I have applied for so many this past year that I figured one more wouldn't make much of a difference. I lay on the couch feeling sick and watched Nicky play with whatever car was grabbing his attention at the time.
At half past ten I had a call from Dr VR who said that whether the test was positive or negative I must come in because the nausea might also mean I had a cyst. He was off to operate. I held my breath and half an hour later phoned the clinic to get the results.
It was negative.
I just could not believe it. I was sad, but I was also angry about all the nausea I was having. I was fine with it if it meant I was pregnant but now it just seemed like a cruel joke.
I was feeling suitably sorry for myself when the phone rang. Remember that job I applied for that morning? Well, that lady was phoning me up and keen to take me on! Wow! A good school with good hours and she was offering education for my child as well. I told her she had totally made my day! I am seeing her on the 28th and I hope it all pans out. The news had been a silver lining to a grey cloud day.
Then DH (who had been doing a lot of research of cars involving spreadsheets) announced that he had found a good car which we should go and look at.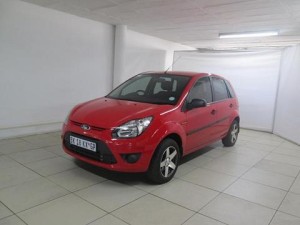 So we got in the car and drove off to Centurion. It was quite a road trip but it was also a good distraction. The car is great. It's a Ford Figo 1.4 Ambiente 2011 with pretty low mileage. We did a test drive. We landed up going back there the very next day and buying it. We are most likely getting it tomorrow after I said good bye to the hire car today. (I told Nicky we are giving the blue car back and getting the red car) I'm really happy about my new car. It has air con and power steering which I have really been enjoying. It's a vast improvement on the car I had, although of course much more expensive.
On Friday I landed up not going to the doctor as AF arrived at last. I went this morning. There are no cysts. That's good news for sure but he doesn't seem to know what could be causing the nausea. He is suggesting a urine test once AF has left. He thinks it could be some kind of infection.
So where am I after all of this? I'm not sure. I'm tending towards being "one and done" now. I'm sad I can't produce a sibling but I also need to know where my limits are and how much longer I want to drag this out.  I've devoted so much time, energy and money to this and I'm feeling spent.
I have a new car and a possible new job. I have a miracle boy child.
My family is my joy this Christmas and I won't let infertility rob me of those precious gifts.
I only have to listen to my son laugh to know what real joy is and how much I want to cherish it.
Here he is running around in circles at DH's office on Saturday.
Related Posts via Categories
Comments
comments