One of the first things my dearest hubby did when we found out we were pregnant was to go out and get the cutest little babygrows for Nicky. Blue Bulls of course (his favourite team).
I think that if he'd known that personalised pacifiers existed fo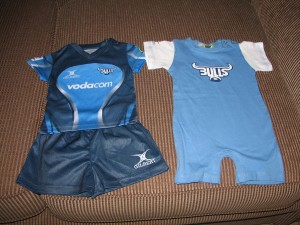 r his team, he would have got them too.
I sure didn't know you could get personalised dummies, bu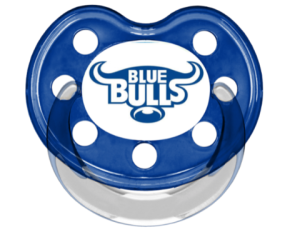 t it turns out that you can. (It also turned out that we didn't use the dummy much, but I know that many others do).
There is a company called Choo Cha Personalised Pacifiers.  You can put anything you want on your dummy.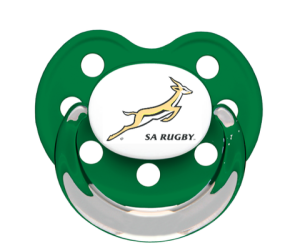 Made in Germany, these pacifiers are produced to the highest standards and specifications. Polypropylene (PP) – makes them very lightweight and naturally BPA (Bisphenol-A), free. The soothers design with an orthodontic shaped silicone baglet and are available in size 1 and 2 for babies (0 – 6 months and 6 – 18 months). CHOO CHA pacifiers comply with the European Standard EN 1400. They are tooth-friendly and consumer tested to ensure the health and wellbeing of young little customers. Available online – www.choocha.co.za and select retail locations Price: R80 per pacifier – R45.00 delivery (2-7 working days).
In support of our amazing SA rugby team, you can get your baby all kitted out with a SA Rugby pacifier. You can win one of these. All you have to do is
Upload a pic of your tot and tweet the following message with it:
I want to win a rugby pacifier #sarugbychoocha #sarugby http://goo.gl/ZKfZLR
2. Leave me a comment below to let me know you've tweeted with the tweet url.
The competition is open to SA residents only and will run for one week.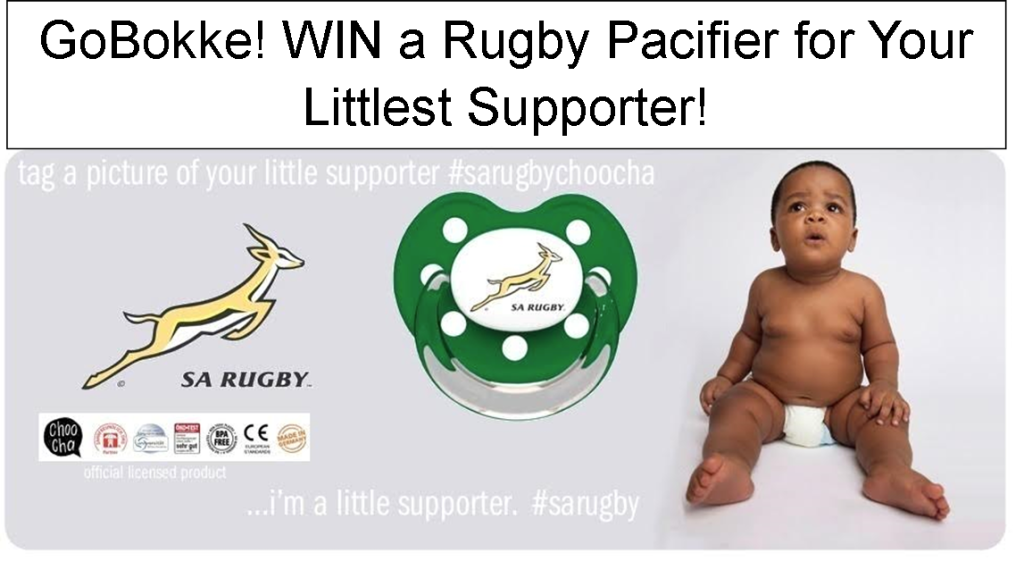 Related Posts via Categories
Comments
comments