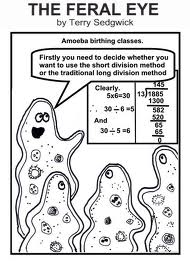 I should actually subtitle this post: "I guess I'm not a tree hugger after all…"
Today we had our first session of the Baby Preparation Class.
I feel a bit emotionally exhausted.
It's not just the avalanche of information being thrown at us, it is the very strong direction that this information is being delivered in.
Definitely PRO natural birth and ANTI hospital intervention.
Maybe I should have realized this would be the case, since the course is being run by a midwife at a Birthing Centre and her sister, who is a doula. Of course they are going to push the natural way.
Truth to be told, I agree with them. And I would have totally gone the natural route if I had had the choice.
But. The fact is, I am a high risk pregnancy. I have a scar from my laparoscopy from taking out that nasty fibroid that has a risk of rupturing if I go the natural birth route. I have high blood pressure (which has surprisingly been ok for now, thank goodness, although I am monitoring it). I am an older mother. But who cares? I might have been able to still do this whole natural birth thing without a hitch. But I am just very hesitant to risk it. It is my life and my baby's life at stake here.
And I have fought bitterly hard to get to this place, with the help of medical intervention, I will have you know.
So actually, I realise, I am in favour of technology. Bring on the drugs and pain killers. Hook me up and cut me open. At this point I am past caring exactly how it comes out, except that it comes out healthy and ok. Other people can puff and pant for hours. Mine will be over quickly.
I'd love to be a part of this cosmic miracle that everyone says is so life changing when you give birth, but for those of us who just can't do it, it is actually ok.
It's like the fertility vs infertility club all over again.
Of all the people at the course we were the only ones doing a c-section. There is someone there having a home birth. Another one (at my same hospital) having a water birth. But here we sit, having to explain ourselves.
And on the whole, people understand.
I think when you speak your own story, nobody can deny you that.
The one thing I did enjoy was when they had a couple come in to share their experience. Yes, it was a home water birth. But it was a true story without an agenda. Since the hubby works in film and filmed the birth, B was interested to chat to him about it. They did show us some pictures as well. It looked like an amazing experience. I also liked their piece of advice about introducing the dogs to the baby: first let them smell the dirty nappy! (diaper)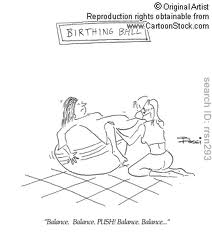 The course itself had a lot of good information. They started off by telling us about the optimal fetal position and things we can do to help this. (I have to get out my ball again and blow it up to get moving again, instead of just sitting here at my disk!)
We then had some info on "perineal massage" which basically means massaging the part between your vagina and anus to get it nice and stretchy for the birth process. I could see B really trying to contain his laughter here.
We then went on to preparing for the intensity of birth. Lots of good advice here about being realistic about your expectations and self care. I liked what they said about PAIN is what it is but SUFFERING is when we believe our negative internal story.  I guess it is a lot in the mind.
Next was all about labour. She got out a model of a pelvis and explained the optimal angles (angled backwards better than flat – creates more space for baby to come out). It was an interesting comparison that baby comes out like a corkscrew, or how you would wind your ring off, rather than just straight.
The stages of labour were gone through. I guess it will be useful to know this stuff in case baby comes too soon.
She lastly started going through different kinds of birth options.
And this is where the obvious preferences came up.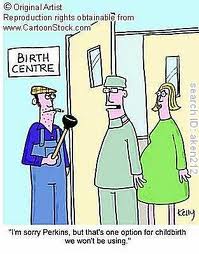 Although disadvantages of home birth were brought up (fewer options for pain relief, distance from hospital, no emergency pediatric care), boy did they tear into the hospital scene. And we haven't even got to cesareans yet.
Oh boy we are just going to be at a disadvantage because of:
-unfamiliar medical surroundings and people (well what do you expect? And I am still going on that tour….)
-making decisions in the least conductive of circumstances (so what? Bring on the technology and the expertise, I'd rather have them..)
-invasion of privacy (again, a small price to pay for peace of mind)
-interventions (bring on the pain pills!)
-constant examinations (I'd rather be safe)
-only birth within protocols and management of the hospital and staff (well, what do you expect?)
Then all the interventions were gone through.
I won't even bore you with them.
The point is, I have an excellent doctor.  I trust him. I have heard a lot of good things about him and how he will make this experience as baby friendly as possible (including letting us have the skin to skin afterwards).
So what if this is a hospital.
It can still be a great experience.
Sigh.
I know next week's class will be better because it will concern more of what happens afterbaby is born – stuff I am more interested in.  They will go into more detail about the Cesarean and also more info on breastfeeding.
It was just a lot to process today.
And it made me decide: I think I want to do the hospital course, although even our doctor said that course would not have enough "meat". I think I have had enough large doses of "meat" now. I just want to hear it from the other side.
Related Posts via Categories
Comments
comments